Trustees of the Paul and Jean Harris Home Foundation
The Paul and Jean Harris Home is owned and managed by Rotarian volunteers serving on the Board of Trustees of the Paul and Jean Harris Home Foundation, a 501(c)(3) charitable organization.
The current members of the Board of Trustees are listed below.

Cheryl McIntyre, Board Chair
Cheryl is a retired co-founder of Ascend Consulting Group, a small Michigan consulting firm. Serving as Marketing Director, Cheryl worked directly with clients to understand their business needs, to strategize, and to develop a customized approach for each firm.
Before relocating to Chicago, Cheryl was an active community organizer and volunteer in her hometown of Monroe, Michigan, serving in leadership roles for many local fundraising organizations, such as the Rotary Club of Monroe, United Way of Monroe County, the City of Monroe, Monroe County Community Foundation, the Boy Scouts of America Sauk Valley Trail, and Mercy Memorial Hospital.
Following the death of her husband in 1995, she joined the Rotary Club of Monroe, and served as the Club's first female President in 1999. She earned her Bachelor of Business Administration with a concentration in Marketing and graduated with Honors and High Distinction from University of Michigan, 2009.
Relocating to Chicago from Michigan to be closer to family in 2007, Cheryl joined ROTARY/One, and served as President 2015-2016.
Cheryl became involved with the PJHH, during the Council on Legislation Conference in 2019 when she organized an outing to Paul and Jean Harris' Home for the Council participants. Shortly after that, Robb Knuepfer, Chairman Emeritus, asked her to serve as Chief Operating Officer and eventually to step into the Chairman's role.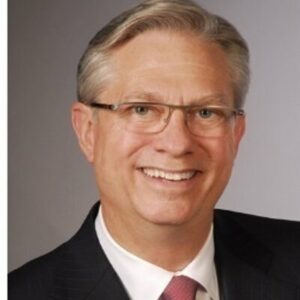 David Templin, Trustee
David is a Certified Financial Planner and Senior Regional Vice President for Equitable.
David is a Past District Governor of Rotary District 6450, serving in 2011-12. Previously, David served as President of the Rotary Club of Chicago.
David resides in Lake Forest, Illinois.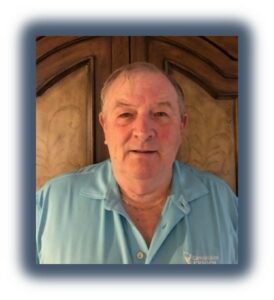 Dennis Gorman, Treasurer and Trustee
Dennis has been very active in his chosen career as a certified public accountant for many years, offering his clients advice and direction for any of their financial needs. He also is well known by many Rotarians as the "go-to guy" for any help with treasury questions, using his knowledge of the financial world to enhance his charitable contributions to not only Rotary but to other charitable entities as well.
Dennis is a member of the Illinois CPA Society. As a Charter member of the Rotary Club of Chicago Financial, he is currently Executive Secretary, and in past held all offices of Club.
Dennis is a Rotary Foundation Sustaining Member, a Paul Harris Fellow, and a Rotary Foundation Major Donor.
Dennis is a Past President of the 711 Membership Society and a Lifetime member.
Dennis also serves as Treasurer of the Paul Harris Memorial Committee, and has served as Treasurer of the Rotary 6450 Charitable Foundation. He is the current Treasurer and a Director of Rotary 6450 District.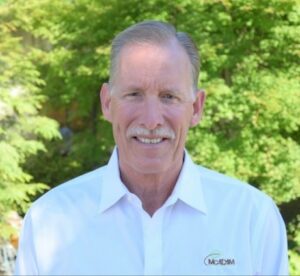 Scott McAdam, Trustee
Lead Landscape Architect
Scott has been President and co-owner of McAdam Landscaping, Inc., since 1979, Scott's focus is primarily on construction, landscape installations and design. Scott is a registered landscape architect in the state of Illinois.
Scott served as President of the Illinois Landscape Contractors Association (ILCA). He is a supporting member of the Greencorps Chicago program, which promotes environmental stewardship and quality of life in Chicago. For six years, Scott served as a member of the University of Illinois (Champaign) Horticultural Advisory Board. He also served on the boards of the Illinois Turfgrass Association and the Mid-Am Horticultural Trade Show. He was an eight-year board member of the Chicago and Flower and Garden Show.
Outside of the industry, Scott served on the board of the Des Plaines Valley Council Boy Scouts of America for 18 years and the Foundation Board of West Suburban Hospital.
A member of the Rotary Club of Oak Park-River Forest since 1995, he served a term as the Club's President, and was District Governor for District 6450 in 2017-18.
He resides in Lemont, Illinois, with his wife, Veronika.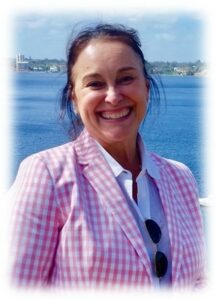 Marga Hewko, Trustee
International Ambassador for the Paul and Jean Harris Home
A member and Past President of the Rotary Club of Chicago, Marga grew up in Argentina. She has lived in Moscow, Kyiv, Prague, Washington, DC, and now Evanston, Illinois.
She is passionate about international projects and has overseen and raised funds for a number of global grants and humanitarian projects in Burkina Faso, Argentina, Bolivia, Haiti, Senegal, India and other countries in the areas of water and sanitation, economic development and health.
Marga has been a frequent speaker at Rotary District Conferences and Institutes in India, Italy, Argentina, Australia, Sri Lanka, as well as at the International Assembly.
Marga is married to John Hewko, the General Secretary and CEO of Rotary International and the Rotary Foundation. They have one daughter, Maria.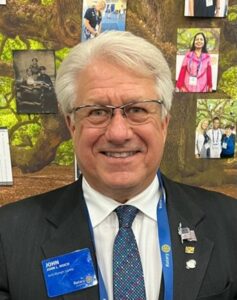 John Hoich, Trustee
National Fundraising Coordinator

Starting as a teenager with one lawnmower and enough determination for a dozen men, John Hoich built a business that made him a millionaire by the time he was 30.
His businesses have ranged from grounds maintenance contracts at U.S. government facilities to land development and ownership of hotels, office buildings, industrial buildings, apartment complexes, shopping centers, assisted living facilities, a 9-hole golf course, a fifty-year contract for a military housing development, and numerous strategic business investments.
John sits on the boards of many charitable foundations and community organizations, including the Boy Scouts of America, the CHI Hospital Advisory Board, and the Charles E. Lakin Foundation. He is an Arch Klumph Society member, and he has been given the Key to the City of Omaha, Nebraska.
John is very proud of his twin sons, Justin and Jeremy. The twins currently reside in Omaha.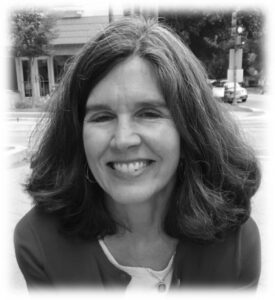 Lisa Russ, Secretary and Trustee
Chair, Brick Campaign
Lisa has been involved with the Rotary Club of Chicago since 2001, serving in a number of capacities including President, 2012-2013.
She currently works in development and communications for Women's Exchange, a not-for-profit focused on education and community for women.
She also represents artist Nina Irwin and her luminous works.
Lisa lives in Evanston with her husband, Ken, and "bonus daughter" Barbara.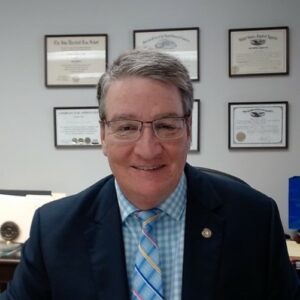 Chuck Corrigan, Vice Chair and General Counsel
Chuck is a Past District Governor of Rotary International District 6450, the Birthplace of Rotary. Chuck is a charter member of the Rotary Club of Naperville Downtown, a past (and future) President of his Club, and past (and future) District Rotary Foundation Committee Chair for District 6450.
Chuck is a lawyer with a Naperville law firm, and has been consistently rated as one of the top lawyers in the Chicago area in recognition of his achievements and integrity.
Chuck and his wife, Mary, have five adult children and five grandchildren.
After completing his term as District Governor in 2021-22, Chuck joined the board of the Paul and Jean Harris Home Foundation. Chuck also serves as a lead on the bid committee to bring the 2030 Rotary International Convention to Chicago to celebrate the 125th anniversary of Rotary.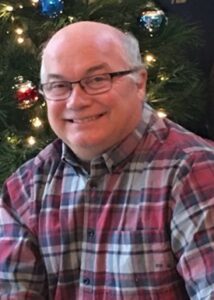 Keith Larson, Trustee and PJHH Architect
As a member of Hinsdale Rotary since 1998, Keith's first exposure to Rotary was when his father, Earl (also a Rotarian), took him to his weekly Rotary meeting. The guest speaker that week was Sir Edmund Hilary of Mt. Everest fame. That began a lifetime of commitment to all things Rotary. Keith has served as his Club's President in 2005, the Centennial year, and is slated to be President for 2023- 2024.
In 2012, PDG Robb Knuepfer asked Keith to collaborate on the restoration of the Paul and Jean Harris Home in Chicago. The vision was to restore the house to its 1940's function and appearance and to have the home function as a meeting place for all Rotarians. This would include the ability to host events and provide tours of the Paul Harris House.
Keith continues to work as an Architect in the Chicago Area, with the concentration of his practice varying across many building types, including golf clubs, churches, and homes.
Recently, he was proud to design and help construct the Military Veterans memorial in Burr Ridge, Illinois.
Keith and his wife, Char, have 3 adult children.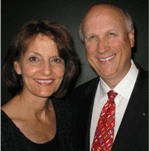 Robb Knuepfer, Trustee Emeritus
Robb served as a Rotary International Director from 2017 to 2019. He joined the Rotary Club of Chicago in 1982, served as Centennial President of Rotary/One in 2005, and then served as District Governor in 2010-2011.
Robb began his legal career as a federal prosecutor in Chicago, and then served as senior partner of the international law firm of Baker & McKenzie. While working in Budapest, Hungary for the firm, he founded the Budapest City Rotary Club, one of the first clubs behind the former "Iron Curtain."
Robb has served on committees of Rotary International and The Rotary Foundation, as well as the Council on Legislation. Robb and Nancy are Major Donors and Benefactors to The Rotary Foundation.
He also served for 15 years as Chair of the Paul and Jean Harris Home Foundation, which has restored the Harris residence known as "Comely Bank" in Chicago. Robb has raised more than $2 million for the Harris' Home Foundation.
Robb has served on the boards of the Adler Planetarium, Metropolitan Family Services, Executives Club, LeaderShape Foundation, and Boy Scouts of America, to name a few.
Robb earned a BA from Denison University, and JD and MBA degrees from Northwestern University.
Robb is an ordained minister in the United Church of Christ, and is an Associate Pastor at Union Church of Hinsdale, Illinois. He earned a Master of Divinity degree from the University of Chicago Divinity School, and a Doctorate in Ministry from the Chicago Theological Seminary.
Robb and Nancy reside in Burr Ridge, Illinois, and have four children, and eleven grandchildren.